Millions of people live in New York City. Millions of people but you don't see them all. Hundreds of neighbors in your two block radius but even how many of them would you recognize out of context? We remember the people with whom we interact, like the old lady who makes us coffee every morning on our way to work, and we don't interact with strangers unless we want something from them, or vice-versa.
The exceptions to this rule are accidental stars on the stage of the city. Like the Grey Gardens lady who hangs out in the Chinese bakery—the one with the messy black beehive, trapped forever in her version of the past. Because she is different, she stands out from the rest–you don't know her name but you'd recognize her anywhere.
On some of the alternate Sundays I spent with my father when I was a kid, he would take me to the Conservatory Water in Central Park. We'd watch people sailing their miniature boats and I'd climb on the huge bronze Alice in Wonderland statue. Smooth and worn in all the obvious places, that statue could burn your skin so fast! Beautiful afternoons in the park with bright sails and balloons and ice cream bars, street jugglers and musicians. In retrospect, exactly the kind of scene you could have witnessed there at the turn of the last century.
There's only one person from those afternoons who withstood the ravages of drugs and time to become a memory: The Wish Man. He was old, and silly, a bit off in that way that appeals to children. He carried a bell with a unicorn on it and if you gave him change he'd ring it and tell you to make a wish. He seemed magical to me–I was deeply obsessed with unicorns at the time. I remember liking him and feeling that my father didn't want me to.
Ten years later I had a job at an information desk. I was the person everyone else remembered because I answered their questions, because it was my job to listen to them. People became The Public to me, a mass of needs, most noticeably the need for connection. Many of their stories were sad, but there were always bright spots. There was this one old man, mostly bald with a halo of wispy white hair–looked like a down on his luck Ed Koch. He was a classic character; told wild stories in a Brooklyn accent and always had a shopping bag or two with him. He'd tell me about government conspiracies and past electroshock treatments for his "homosexuality" on his way to eat canned fruit with the other seniors. He'd hang around for a few days at a time, equally annoying and endearing, spewing his philosophies at anyone who'd pause to listen, and then he'd be gone for months. He called himself the Poet-O, and sold his poems to us, handwritten on the backs of fliers or paper plates, for a dollar a pop. He was the only person I ever allowed to sell things in the lobby—for everyone else, it was against the rules.
Then one day I saw him with the bell. The bronze bell with a unicorn for a handle, and he was ringing it, selling a woman wishes right there in the lobby. He was the Wish Man from my childhood, a million years ago for me but I imagine much less time for him. Eventually I found out name was Isidore Block, one of the accidental stars of the city, and as I got to know him I found no reason to believe his stories of meeting John Lennon and Albert Einstein weren't true.
That's the interesting thing about these accidental stars, these unusual characters—they stand out because they break the rules. They are their unfiltered selves, out there in public, as real and crazy as anyone, acting out on the stage of our fair city. At times I think it's simply the acting out that differentiates Us from Them.
I never saw the Poet-O for the last time. He was around or not around all through the 1990s, reciting his poetry to me while I answered people's questions. He was one of the many unsung LGBT elders, a true New Yorker, and he touched literally millions of people over his lifetime. He made us smile, and he reminded us to wish. In fact he demanded it.
Poet-O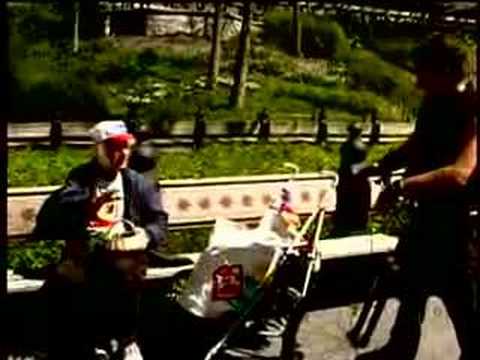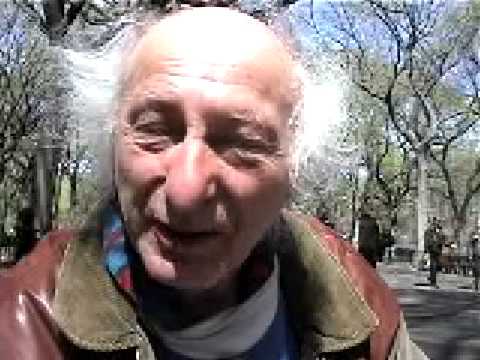 A CONVERSATION WITH POET-O, THE POET LAUREATE OF CENTRAL PARK:  http://www.mcsweeneys.net/articles/part-i
Adieu, Poet-O: Bell-Ringer of Central Park Slips Away: http://www.observer.com/2003/04/adieu-poeto-bellringer-of-central-park-slips-away/